It's Nutrition Month at UBC!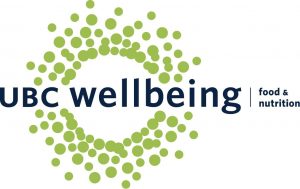 Date: March 25, 2020
Time: 12:15pm – 1pm (please arrive by 12:10)
Location: SCI 253
Join us for: More Than Food 
Staff and Faculty Lunch and Learn Session where you will learn more about
Mindful eating
Tangible take-aways for boosting nutrition
Resources
Bring your lunch – encourage priority allergen free
Facilitated by Julie Stachiw Manager, Nutrition & Wellbeing
Check out the updated UBC Okanagan Food Services website- lot's of great tips and events for Nutrition Month
Privacy Notification
Your personal information is collected under the authority of section 26(c) of the Freedom of Information and Protection of Privacy Act (FIPPA). This information will be used for coordinating an event or activity of UBC.