Mentor Biographies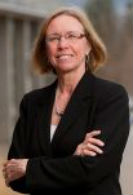 Joyce Boon
Associate Professor
Unit 2- Biology
Research Interests or Educational Leadership Interests
My main interests are focused on teaching. I am a past winner of the Teaching excellence and Innovation award
I also have expertise in development of the UBC CV (as a past Head of Biology) to ensure good presentation and lack of duplication.
Teaching Interests/ Philosophy
I believe in presenting courses using real life examples, assignments that apply the principles to real life, and encouraging multiple learning styles. I enjoy PBL.
Educational Background and Professional Highlights
BSc in biochemistry
MSc in biochemistry
PhD in respiratory physiology.
Many years of teaching experience and curriculum development
Favorite Activities
Biking, gardening, travel
---
Joan L. Bottorff
Professor
Nursing/ FHSD
Research Interests or Educational Leadership Interests 
My research interests focus on health promotion and cancer prevention. Current projects focus on developing new approaches to support tobacco reduction in a variety of sub-populations. In particular, our team is developing gender-sensitive and gender-specific tobacco reduction interventions for both women and men. I am also leading a community-based cancer prevention research project in northern BC.
Teaching Interests/ Philosophy 
My teaching interests are in nursing and research, including both lecture and seminar courses. I have also been involved in teaching interdisciplinary courses in qualitative research, and supervising graduate students in the interdisciplinary program at UBCV and UBCO. I value student-centred learning.
Educational Background and Professional Highlights 
My educational background includes a BSN, master's degrees in Nursing and Education, as well as a PhD in Nursing. I have worked as a nurse in acute care and community health, and taught in nursing programs in Australia as well as in several Canada universities.
Some of my professional highlights include holding a CIHR career award, and being recognized as a Fellow of the Canadian Academy of Health Sciences and a Fellow of the American Academy of Nursing.
Favorite Activities
Running, snow skiing, water skiing, walking and enjoying all the best parts of living in the Okanagan.
---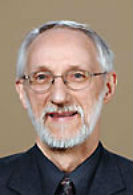 Jan Cioe
Associate Professor – Head
Psychology / Barber School of Arts and Sciences
Research Interests or Educational Leadership Interests
My research interests included sexuality and forensic psychology. I have also done work in Neuroscience with my colleague Brian Kolb.
Teaching Interests/ Philosophy
I teach in the area of Human Sexuality — 2 upper-level courses. As well, I teach the research methods and statistics for Psychology Majors — these are required course for Psychology. All of the class I teach now are large [>200]. I am using a modified version of Mastery Learning in the Stats class and clickers in all my classes. As Head of Psychology we have been very focused on hiring excellent teachers and we have been very successful in doing so.
Educational Background and Professional Highlights
My doctorate and one of my masters degrees is in Neuroscience [actually, its precursor Physiological Psychology]. I also have a masters degree in Criminology. I have consistently won a variety of teaching awards including the campus award for Teaching Excellence and Innovation.
Favorite Activities
teaching, mindless [and some not so mindless] TV/movies
---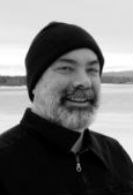 Mike Evans
Professor
IKBSAS/ CCGS
Research Interests or Educational Leadership Interests
In the broadest terms my research is concerned with the effects of globalization and colonization on Indigenous communities, with a particular emphasis on migration and social reproduction within and through dispersed networks and communities. My work with the Métis, and research on Tongan transnationalism, has developed new ways of thinking and talking about communities at odds with images of localized bounded entities. I have also fostered a variety of collaborative, interdisciplinary, and community based participatory strategies intended to de-colonize research relationships, share power over research, and explore new ways of representing communities. The range of my publications and activities reflects a commitment to participatory practice within the academy. Though these initiatives are remarkably varied all seek to recognize and honor the interests, goals, and contributions of community partners in the research enterprise, and to foster positive community impacts and effective scholarship through innovative research design and knowledge translation. Most recently I have begun to explore who the lessons learned working with Aboriginal communities can be employed working with Settler communities through the "Landed Histories Project"; this is work in Australia and in Canada developing farm(er) histories of colonization and adaptation with an eye towards the struggles of farmers to adjust to new ecologies in the context of global economies. My CV is available at http://ccgs.ok.ubc.ca/__shared/assets/cvevans44711.pdf
Teaching Interests/ Philosophy
Consistent with a commitment to applied social science research, my teaching and teaching practice emphasizes the ways in which teaching, research, and community engagement can overlap productively. In undergraduate level teaching this has meant creating collaborative curricula with community partners, engaging students directly in research, engaging community partners as knowledge-holders, and consistently linking theory and practice in courses. At the graduate level I have worked to involve Aboriginal communities in pro-active ways, created innovative graduate programming designed specifically for Aboriginal students interested in working with their communities, and worked with a number of individual graduate students (the majority from Aboriginal communities themselves) to support engaged and applied social science research. Some examples are initiatives like the Urban Aboriginal University preparation program (Evans and Krebs 2000) and Métis Studies curricula created at UNBC (http://www.unbc.ca/calendar/certificates/first_nations.html#ms) and the Summer Institute for Interdisciplinary Indigenous Graduate Studies developed at UBC Okanagan.
Educational Background and Professional Highlights
My PhD. (Anthropology) is from McMaster University (1996). I have worked and taught at UNBC, the University of Alberta, UBC Okanagan, and Southern Cross University (where I did a stint as the Dean of Arts and Social Sciences). I have served as the Head of CCGS in the past, and am presently Co-Director of the Centre for Social, Spatial, and Economic Justice.
Favorite Activities
Mostly I work, which I like to do, and through which I have been able to travel and learn. When not working I enjoy hanging with my family (we have several small children) and friends. I also play poker.
---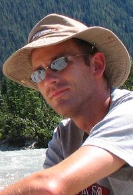 Warren Hare
Associate Professor
IKBSAS
Research Interests or Educational Leadership Interests
Optimization, the study of minimizing of maximizing a function, arises naturally in almost every scientific research field. Applications can be found in everything from business (e.g., minimizing cost and maximizing profit), to engineering (e.g., maximizing structural integrity and minimizing hospital wait times), to theoretical mathematics (e.g., explaining the continuity of minimizers of proximal averages and understanding stability of prox-regular functions).
In many optimization problems, a close examination of the problem will reveal substructures that can used to help understand and solve the problem. One classic example is Linear Programming, where understanding of the very strong substructure allowed for the development of the powerful Simplex Method. In my research, I explore more subtle examples of substructure that arise in optimization.
I view my research as having three major branches: Applied Optimization, Algorithm Design, and Mathematical Theory. In Applied Optimization we work with real-world problems (usually provided by an industrial partner) and research methods to model and solve the problems. By understanding a problem's model we can often determine and exploit substructure within the problem to greatly improve solution times and quality. In Algorithm Design, develop new methods of solving optimization problems, both by proving theoretical convergence and implementing them as computer software. Many of these methods are designed to work for black-box problems with specific substructure, and demonstrated to have greatly improve convergence when used on such problems. In Mathematical Theory we research concepts from functional and variational analysis. These ideas help us understand ideas like generalized convexity and active manifolds
Educational Background and Professional Highlights
Dr. Warren Hare received his Ph.D. in Mathematical Optimization from Simon Fraser University. Following this he has been a postdoctoral fellow at IMPA – Brazil and at McMaster University before returning to SFU to become the Program Director for the MoCSSy Program. He is currently an Associate Professor at UBC, Okanagan Campus.
---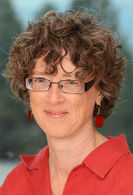 Nancy Holmes
Associate Professor
Creative Studies
Research Interests or Educational Leadership Interests
Creative Writing, poetry, Canadian literature, Canadian poetry, ecopoetry, early 20th century Canadian literature (WW1 and L.M. Montgomery), sustainability issues and culture, eco art, community-based art. Educational Leadership interests: interested in supporting new faculty in creating research trajectories and plans, mentoring new graduate supervisors.
Teaching Interests/ Philosophy
I teach poetry and creative writing in general. My goal is to give students an excellent sense of what is required to be a skilled artist– I focus on craft, technique, publishing, editing, as well as more subtle life-choices for artists. Also, I like to create experiential Creative Writing opportunities for students so they gain transferable skills and see themselves as able to apply their skills in various ways in addition to becoming practicing artists. I like to give students interesting assignments alongside and beyond the classic CRWR workshop experience.
Educational Background and Professional Highlights
I have been teaching English and Creative Writing for 23 years. I have published five books of poetry and edited one anthology of Canadian poetry. I have an MA in English and Creative Writing (U of Calgary). I was Head of the Department of Creative Studies for three years (2008- 2011) and Associate Dean of Research and Graduate Studies (2012 – current)in FCCS.
Favorite Activities
Walking, gardening, reading, cooking.
---
Trudy Kavanagh
Senior Instructor
IKBSAS
Research Interest or Educational Leadership Interests
Mentoring of undergraduate and graduate communication skills, particularly proposal writing and research presentations. Mentoring of Women in Science and Engineering.
In tandem with our WiSE Mentoring Program, we have a longitudinal study that tracks students while they are in the program (and thus provides us with feedback on our delivery of the program), and will track them once they graduate and enter the work force (and thus provides us with information on whether and how we have prepared them to face the challenges of being a woman in a STEM career).
Teaching Interests/Philosophy
I teach an introductory physical geography course that is largely taken by BA students to meet their Lab/Sci requirement; in addition to understanding the basic geologic and geomorphic processes that shape landscapes, my objective is . I teach 2nd and 3rd year courses in Biogeography (my area of training); the labs in the 2nd-year course take advantage of the forest on campus and are largely field based. I teach a 2nd-year Environmental Issues course in which I emphasise basic research skills. The 3rd-year Biogeography course emphasises communication skills. Finally, I frequently teach a day or two of the 3rd-year Field Methods course offered each May by EESC, and in the past few years I have given lectures as part of the Summer Scholars Program.
My educational philosophy is based in pragmatism; I want students to acquire essential skills, both academic and soft skills. I take an experiential and mentoring approach as much as possible.
Educational Background and Professional Highlights
B.A. Honours, Physical Geography (York University)
B.Ed. Junior/Senior, Geography and Science (University of Ottawa)
M.Sc. Botany/Ecology (University of Toronto)
Ph.D. Environmental Science/Geography (University of Western Ontario)
Previous positions: Assistant Professor, Department of Geography, University of Wisconsin-Oshkosh; Assistant Professor, Department of Geography, Okanagan University College
Program Advisor, Undergraduate Research Award Program, IKBSAS, 2010 to present
Chair, Women in Science and Engineering Mentoring Program (2011 to present)
Special Advisor to the Associate Dean of Students and Curriculum, IKBSAS (August 2014 to July 2015)
Favorite Activities
With my colleague, David Scott, we run the UBCO Wine Tasting Club. I enjoy the bounty of the Okanagan by cooking, baking, drying, freezing and canning. A good portion of my time is spent sweeping up the endless fur produced by my cats.
---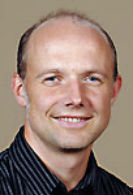 Andis Klegeris
Associate Professor
IKBSAS, Biology
Research Interests or Educational Leadership Interests
Central nervous system intercellular signaling, Glial cells, Neuroimmunology, Neurodegenerative diseases pathogenesis and treatment, Medicinal chemistry.
Teaching Interests/ Philosophy
Effective teaching strategies/teaching innovation.
Problem-based learning in large classrooms.
Problem-solving skills of students.
Educational Background and Professional Highlights
Post-Doc, UBC, Vancouver, BC, Canada.
DPhil, University of Oxford, UK.
BSc/MSc, Moscow state Medical University, Russia.
Favorite Activities
Various
---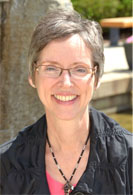 Carolyn Labun
Professor of teaching
School of Engineering
Research Interests or Educational Leadership Interests
I am engaged in a number of activities related to research and educational leadership. For research, I am leading a team investigating the communication strengths and weaknesses and preparation of in-program and graduated students working in engineering industries. I contribute reviews for several conferences and have worked on the leadership team for conferences, in addition to presenting at conferences on topics related to graduate writing and engineering communication. With others, I am working on a multi-disciplinary study of the preparedness of graduate students (with a focus on the literature review). I serve as the lead for a group of faculty working together to develop a centre for research in engineering education, and play an active role in several engineering education related organizations. Since last year, I serve on the advisory council of the Innovative Learning Centre. In addition, I serve on Senate representing the Joint Faculties (presently on the curriculum committee) and work on or chair committees in the School of Engineering.
Teaching Interests/Philosophy
I teach courses in communication at the first, second and graduate levels. In addition, I am part of the coordinating team delivering the fourth year capstone design course in engineering, and I occasionally give guest lectures or workshops to industry groups. My philosophy of teaching can best be described through what I try to do: keep current in pedagogical theory and new educational technologies, and apply what I learn and know from others and my reading and experience to create an engaging, inclusive, and mutually supportive learning environment.
Educational Background and Professional Highlights
I have a PhD in English literature from the University of Alberta, a Master's in English from McMaster University, and a BA (Hons) from Brock University. I lived for 12 years in Massachusetts where I taught at two private four-year colleges, before returning to Canada and joining the School of Engineering at UBC's Okanagan campus. I received the Faculty of Applied Science Engineering Co-op Program's Faculty Member of the Year Award (2010), and the Teaching Excellence and Innovation Award from the University of British Columbia's Okanagan campus (senior faculty) in 2011. I am an active member of the Professional Communication Society, a society of the Institute of Electrical and Electronics Engineers (IEEE), presently serving on its Administrative Committee. I serve as UBC's Okanagan Campus Representative for the American Society of Engineering Education, and in 2013, I was selected to be the Pacific North West-ASEE Outstanding Campus Representative for the year. I have been part of the School of Engineering for all of its nine years, spending two of those years as the inaugural director of the Centre for Scholarly Communication.
Favorite Activities
I enjoy reading, walking, photography, cooking and baking, and canoeing. I especially enjoy exploring the Okanagan, driving on back roads to discover new parts of this beautiful region.
---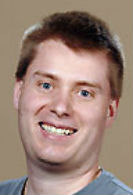 Ramon Lawrence
Associate Professor
Unit 5- Computer Science
Research Interests or Educational Leadership Interests
My research area is applied Computer Science including environmental and business applications. My educational leadership interests are in designing curriculum and programs that maximize student educational value and performance.
Teaching Interests/ Philosophy
I have considerable experience teaching across large undergraduate courses and upper-year undergraduate and graduate courses. I believe in courses that engage students with material that is useful for their future careers. Classes are relaxed, interactive, and student-centric.
Educational Background and Professional Highlights
My Ph.D. was in 2001 from the University of Manitoba. My first academic position as an assistant professor was at the University of Iowa (USA). I have been at UBC Okanagan for 8 years. I am funded by NSERC and CFI and have an active research lab. I have been recognized as one of the top 10% of instructors 5 times, and I am passionate about teaching. I also have industrial experience including running my own startup company. For more info, see my web site at: https://people.ok.ubc.ca/rlawrenc/
Favorite Activities
When not spending time at my kids activities, I enjoy volleyball, tennis, and most summer sports
---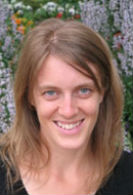 Ilya Parkins
Associate Professor
Gender and Women's Studies/ CCGS
Research Interests or Educational Leadership Interests
I work at the intersection of feminist theory, cultural studies and cultural history. My work is focused on early twentieth-century mass culture, and has been especially focused on fashion and dress.
I have developing interests in theories of femininity. I also have published more than once on feminist pedagogy.
Teaching Interests/ Philosophy
I run a classroom that balances rigour and levity, and am especially interested in feminist and anti-oppressive approaches. I value an interactive experience, and so I tend to be discussion-focused in upper-level seminars, and incorporate discussion and hands-on activity even in my 200-person introductory lecture.
Though I have an appreciation for some aspects of technology in education, I have not incorporated much. I value difference in the world; I believe not every space should be the same, nor run the same. I want the university to feel like a substantively different space from the ultra-networked world that students inhabit in the everyday.
Educational Background and Professional Highlights
I have a PhD in Social and Political Thought, and my prior degrees were in Women's Studies. I have been at UBC's Okanagan Campus since 2007, and taught full-time for two years in Ontario before that.
In 2013, I received the UBCO Award for Teaching Excellence and Innovation.
Favorite Activities
Eating and drinking! Hiking, walking, running. My dog. Travel. I'm a cycle commuter.
---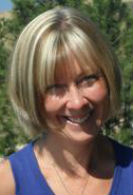 Barbara Pesut
Canada Research Chair
Nursing/ FHSD
Research Interests or Educational Leadership Interests
Rural palliative care; qualitative analysis; rural health service delivery; spirituality/ethics/healthcare; nursing philosophy
Teaching Interests/ Philosophy
My teaching interests include leadership, nursing theory, evidence-based practice and the ethical integration of spirituality into healthcare.
Educational Background and Professional Highlights
I completed my MSN (1997) and PhD (2005) in Nursing at UBC. Prior to beginning a research career in 2005 I spent over twenty years in nursing practice and leadership.
Favorite Activities
Hiking, horseback riding, snow skiing, fishing, DOGS!
---
Rehan Sadiq
Acting Director & Professor
School of Engineering, APSC
Research Interests or Educational Leadership Interests
For the past twelve years, I have been actively involved in research related to environmental risk analysis and decision making, life cycle thinking, water supply and infrastructure management. I have been involved in diverse professional and administrative duties related to research, teaching, hiring, strategic planning, and provided consulting services to the private sector. I also served and chaired numerous international scientific committees.
Teaching Interests/Philosophy
1. Risk Analysis
2. Infrastructure management
3. Water management
4. Life cycle thinking
Educational Background and Professional Highlights
PhD: Memorial University (2002)
PEng: British Columbia (since 2009)
Researcher of the Year: UBC Okanagan (2013)
Favorite Activities
Cricket
Reading
Research