2019 Staff Awards of Excellence announced at DVC and Principal's Town Hall
At the  August 2019 Deputy Vice-Chancellor and Principal's Town Hall, a number of employees were recognized for their outstanding service to the university at the annual Staff Awards of Excellence.
The awards are given to employees who exemplify one of five categories: Enhancing the UBC Experience, Leadership, Sustainability, Community & Global Engagement and Okanagan Campus Spirit.
Congratulations to our Honourees!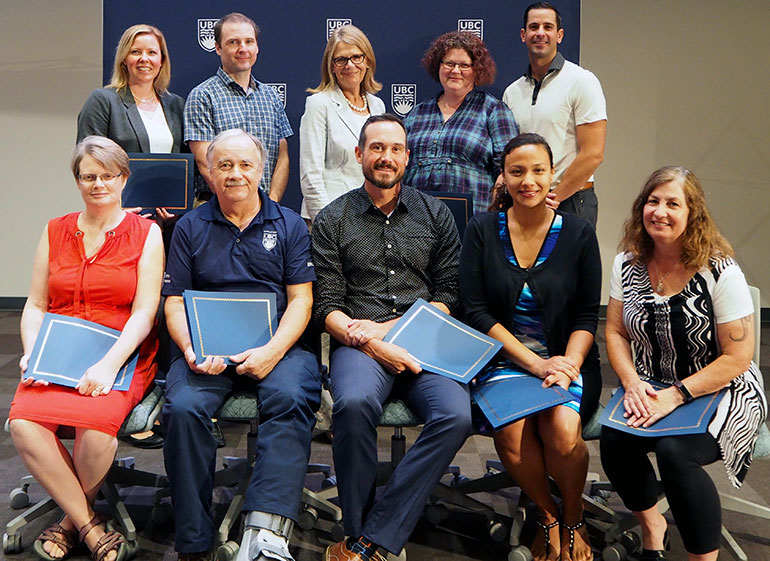 Top row, from left: Andrea Klassen, Andrew Calhoun, Deborah Buszard, Christine Squire and Derek Como.
Bottom row, from left: Shannon Hohl, Bruce Mooney, Anthony Dodds, Alana Wright and Robin Whittall (Missing: Samantha Larsen)